Who Is Delivering Your Marketing Message?
LynnCo Supply Chain Services coordinates logistics for clients with supply chains that span North America. Logistics may sound analytic and faceless, but LynnCo provides personal service like no other logistics company. The company's Solutions Strategists understand the serious, complex nature of the business, and they invest a lot of time in working with clients one-on-one to provide creative approaches to solving their unique supply chain challenges.
Solutions Strategists work onsite with their clients, conferring frequently. But with clients spread out all over the country, inconsistent messaging is bound to happen. Most communications are specific to a given issue, with a Solutions Strategist offering expert advice on a standalone situation.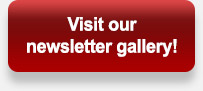 But LynnCo definitely wants to deliver uniform ideas, messages, and news to its customer audience. So, President Wendy Buxton decided to add an email newsletter to the company's communications mix.
LynnCo turned to Proven Systems to produce its newsletter aimed specifically at existing customers. Buxton looks at the newsletter as a way to share tips, tricks, and experiences that other customers have found successful — a sort of virtual meeting place.
"We want the newsletter to be kind of a water cooler — a place to stand around and talk about something neat that happened," Buxton says.
In addition to giving advice and real-life experiences to clients, the newsletter also helps internal employees. They are all busy and spread out, so the newsletter shares information they may not know about.
"A quarterly newsletter has helped us communicate bits of information that we wouldn't normally communicate to someone on an everyday basis," Buxton says.
One of the most popular parts of LynnCo's newsletter is the Star Award. Clients can nominate a LynnCo employee for a Star Award if he/she goes above and beyond by showing extra effort and expertise. In fact, the response has been so great that Buxton realizes "all of our employees are stars!"
Sometimes with email and phone communications, it's hard to keep your company's personality in front of its customers. Keeping B2B communications personal can be difficult to achieve, but LynnCo is reinforcing client relationships with its newsletter!
[cta]Could your company benefit from a powerful communications tool that sets you apart from your competitors? Learn the benefits of a professionally outsourced email newsletter. Contact us at (800) 720-5398 or info@provensystems.com for a no-cost consultation.[/cta]