Is Your Web Copy Up to Par?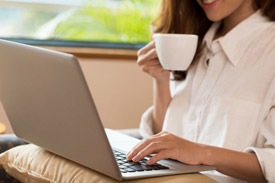 Maybe you produce a lot of content, but is it Web content? Writing words to fill your website is one thing, but optimizing it for the Internet is quite another.
When you're writing Web copy, keep these four questions in mind:
Are you talking about benefits?
Are you including searchable words?
Are your page titles informative yet concise?
Are you using bullet points?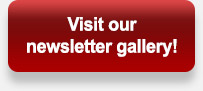 If you're leaving out any one of these four elements, then you're missing your chance to write effective Web copy. Here's how to fix that:
Talk about benefits. Who has time to read just to be reading? To keep the reader engaged after the first sentence, you need to let readers know how the information you're sharing can benefit them and make their life easier in some way. You might have the best product or service ever, and your writing might be eloquent, but readers won't stick around if they don't know what's in it for them.
Use searchable keywords. Like it or not, keywords are a major part of effective search-engine optimization (SEO). But they don't have to sound forced or shoehorned into the text. Readers typically dislike that. (Don't you?) To find effective keywords that fit naturally into the text, think about what terms you would type into a search bar to find that information, or read a blog post on a similar topic on another site and pay attention to the tags.
Use effective titles. Does your title tell what the article is about and pique interest at the same time? Make your titles and subheads better by:

Using action words
Keeping the length to 8 words or less
Avoiding puns or jokes that may fall flat or confuse readers

Use bullet points. People have short attention spans and little time, especially when they are online or reading on the small screen of their phone. The average page visit lasts less than a minute, with the reader scanning the article rather than hanging on to every word. So get to the point quickly, with bullet points and descriptive subheads.
Simply implementing these four elements can give your SEO a big boost and win you more readers.
[cta]Make your point better, faster. Contact the professionals at Proven Systems at (800) 720-5398 or info@provensystems.com to learn more.[/cta]